STORMWATER BYLAW SOLUTIONS
Click here to read the City of Victoria Storm Water Bylaw
TO HELP PROPERTY OWNERS & MANAGERS MEET CITY OF VICTORIA STORMWATER BYLAWS.
West Coast Spill Supplies Offers:
Monitoring Points/Sampling Point Installations
Monthly, Quarterly and Annual SWRU Inspections
Catch Basin Clean/Pump Outs
Storm Sentinels/Catch Basin Inserts
Spill Response Kits & Employee Training
Restaurant Grease Drum & Bin Containment
Site Specific Laminated Spill Response Plans
The Largest Inventory of Stormwater & Spill Control Products in Victoria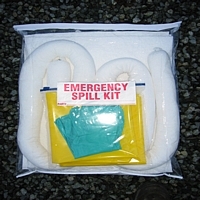 If you own or manage a commercial, residential, institutional or non-profit property in the City of Victoria with more than 10 parking spaces Stormwater Bylaw 05-80 effects you.
We are your One-Call Local Supplier for a Complete Solution to meet all Environmental Regulations - Call Today, Comply Tomorrow!
Please contact us for a no obligation estimate. We can help get your property compliant.