PLUG N' DIKE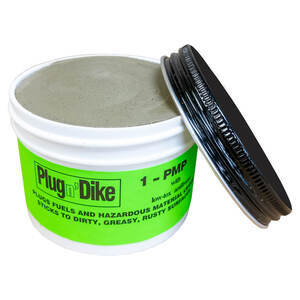 Are you equipped and ready with spill control products to plug and repair spills leaking from vehicle gas tanks, drums or other small containers? Stop spills immediately with Plug n' Dike leak stop plug pattie.
Plug n' Dike is a non-toxic material, which forms an immediate seal to control flammable and/or hazardous leaks and spills.
Simply take a handful of premix and apply directly over the leak. The paste sticks instantly to fuel tanks, metal drums, and more to stop leaks during emergency spills.
No surface preparation is necessary.
A combination of high water absorption polymer in a bentonite base
Produces a seal against penetration of fuels and chemicals
Perfect for temporary repairs to drum or tank punctures
Plugs up to 5 feet of head
Sticks to dirty, rusty, greasy surfaces.
The low-temperature pre-mixed paste works at temperatures as low as -15C
All of our Plug n' Dike products are premixed with antifreeze.
Not recommended for plugging containers of oxidizers, caustics, acids, or antifreeze
It has been used for decades by fire departments, transportation companies, and industrial operations.
West Coast Spill Supplies proudly offers Plug n' Dike to businesses throughout BC, Alberta, and across Canada and the USA.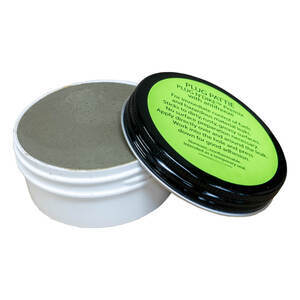 Please contact us for further information and pricing on Plug n' Dike products.