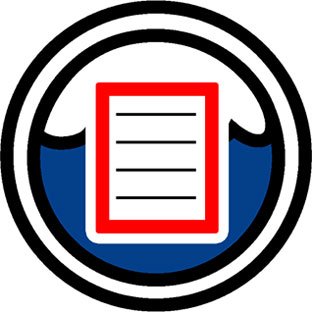 REQUEST A QUOTE
XSORB Wall Mount Biohazard Response Kit - (KI-BK607)
---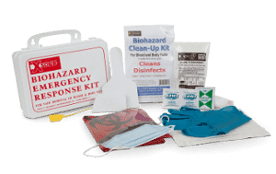 - For Safe Clean-up of Blood and Body Fluids
For advanced protection from the dangers of infectious body fluids, use the Biohazard Basic Clean-up Kit. XSORB II Absorbent with Disinfectant solidifies fluids while remaining manageable for easy removal from any hard surface. Surfaces are left spotless with no messy residue. There is no better absorbent for body fluids on the market today.
Features:
Compact 6" x 9" size.
Clean, protect and disinfect.
Safe cleanup of blood and body fluids.
Convenient.
Economical.
Fully compliant with OSHA's Bloodborne Pathogen Standard.
Standard Contents:
1 Plastic Wall-Mountable Plastic Case
1 2 oz. packet Xsorb II Absorbent with Disinfectant
1 Disinfectant Wipe
2 Antiseptic Towelettes
1 Standard Disposal Bag
2 Paper Towels
1 Pair 14 mil. High Risk Protective Gloves
1 Facemask with eyeshield
2 Plastic Scrapers
1 Biohazard Disposal Bag
1 set of Detailed Instructions
Please contact us for further information on Biohazard Spill Kits.