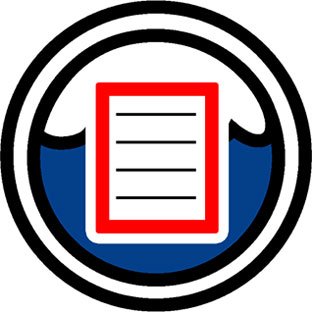 REQUEST A QUOTE
Mobile Facility Spill Response Kit – Large - (KI-ESK360-L)
---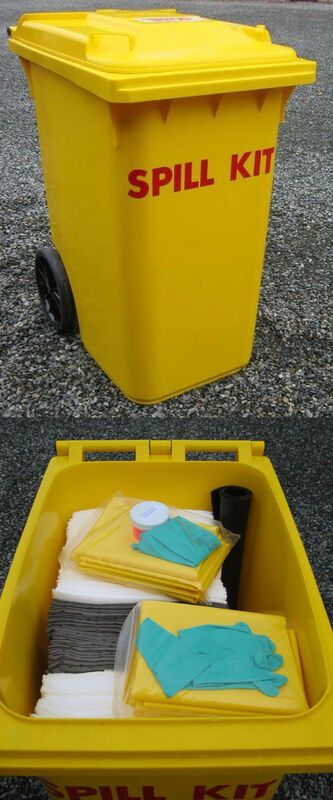 The perfect spill kit for indoor or outdoor locations such as repair facilities or warehouses. UV stabilized polyethylene container is weatherproof and yellow in colour. Large wheels allow this kit to be moved quickly to the site of a spill. Easily identified with red "Spill Kit" decal. Sorbent capacity of 350 litres. One size bigger than the KI-ESK240-L, this kit contains more product and has a higher sorbent capacity of 92 gallons / 350 litres.
Standard Contents:
150 Absorbent Pads (Oil, Gas & Diesel)
50 Universal Absorbent Pads (Antifreeze & Non-Haz)
6 3" x 4' Absorbent Socks (Oil, Gas & Diesel)
4 3" x 8' Absorbent Socks (Oil, Gas & Diesel)
2 Sections of 5" x 10' Linkable Absorbent Boom
2 18" x 18" Oil Absorbent Pillows
1 36" x 36" Neoprene Drain Cover
1 1 Lb. Jar of Plug n Dike (Leak Stop)
10 HD Hazmat Disposal Bags
2 Pairs of Nitrile Gloves
1 Spill Instruction Sheet
1 Laminated List of Contents
Click here to view Spill Kit Options/Accessories
Please contact us for further information and volume discount pricing on Spill Kits.