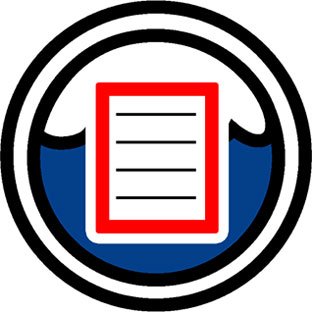 REQUEST A QUOTE
Fuel Storage & Dispensing Spill Kit - (KI-ESK-F3)
---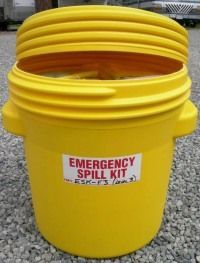 Designed to meet BCTS Forestry minimum requirements for stationary fuel storage & dispensing stations. Comes in a 20 gallon UN rated screw top lab pack container. Can be upgraded to 30 gallon container with booms if near marine operations.
Standard Contents:
20 Absorbent Pads (Oil, Gas, & Diesel)
20 Universal Pads (Antifreeze & Most Other Liquids)
6 3" x 48" Absorbent Socks (Oil, Gas, & Diesel)
4 2 lb. Bags of Oil Gator Remedial Granular Absorbent
1 1 lb. Jar of Plug n' Dike (leak stop)
5 HD Disposal Bags
1 Pair of Nitrile Gloves
1 Spill Instruction Sheet
1 Laminated List of Contents
Click here to view Spill Kit Options/Accessories
contact us for a free assessment of your spill response needs or for assistance in developing a custom spill response kit to meet the requirements of TimberWest, Canfor, Tolko or Western Forest Products.