Wheeled Carts
Large refuse containers are manufactured according to DIN 30700 / EN 840. Resistant to UV, cold, heat and chemicals.
Smooth-running casters with solid rubber tires. Solid steel wheel axle, galvanized.
2 Wheeled Containers are available in various colors and sizes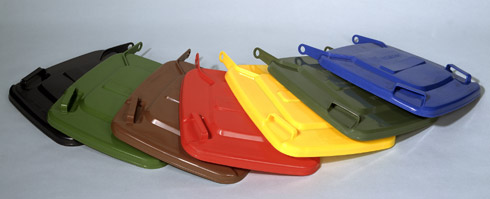 Please contact us for further information and pricing on Wheeled Carts.